Dear Dudes and Dudettes, Woot!

Julia's Missed Connections comic anthology just came out!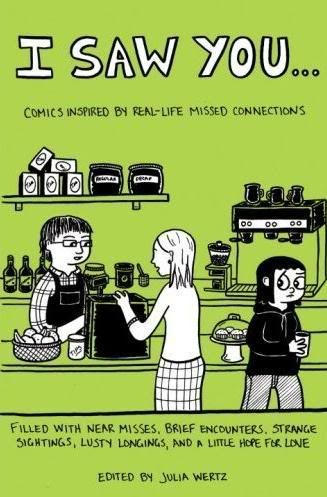 "It's filled with "comics inspired by real-life missed connection ads posted on Craigslist and in local papers around the country". I've got a comic in it, and I can't actually post the comic here but I can tell you it involves apocalypse now and people having sex on the beach...





In these tough economic times, its hard to spend money on comics when you need the dough to buy food and whatnot, but need I remind you that comics and food are not mutually exclusive?

Exhibit A.

Exhibit B.