Prepare yourself for the blow-by-blow photo EXPLOSION of Stumptown AWESOME. It was so exciting and inspiring, and totally exhausting, and I appreciate you, dear reader, indulging my quasi-slideshow below of my first time in portland, which was pretty rockin.
This was mah booth, on saturday morning before anyone else had gotten there (note to self: punctuality is CLEARLY not an important part of becoming a cartoonist.)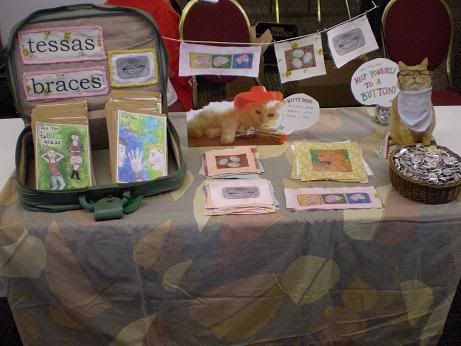 Jason and Calvin, my tablemates!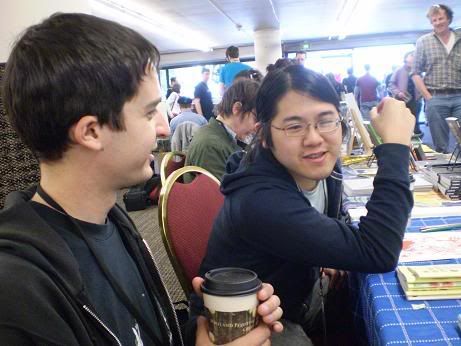 Amity and Brent visit!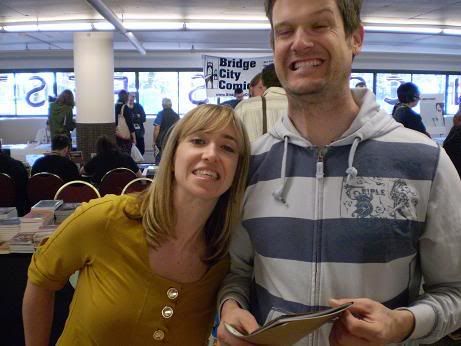 My first customer (totally NOT Brent).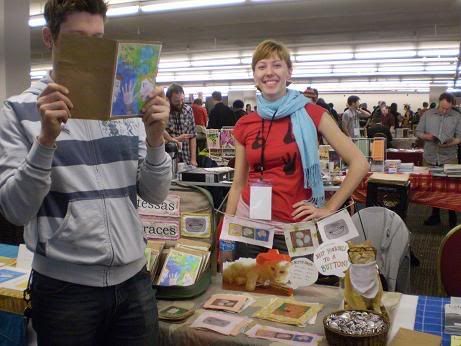 Stumptown gets going...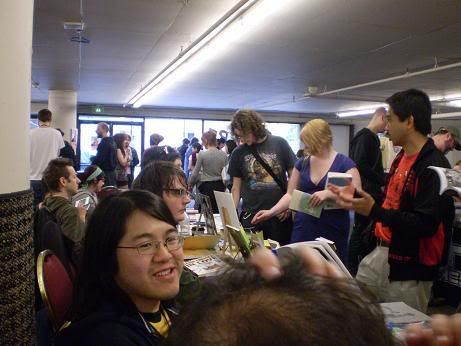 That night, at cosmic monkey: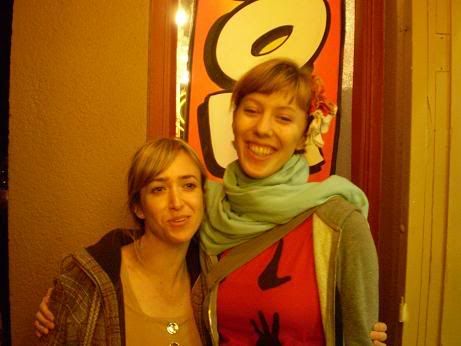 Amity gets drunk and rocks her mustard colored shirt. Seriously, who do you know that can wear mustard? Way to hustle, Amity.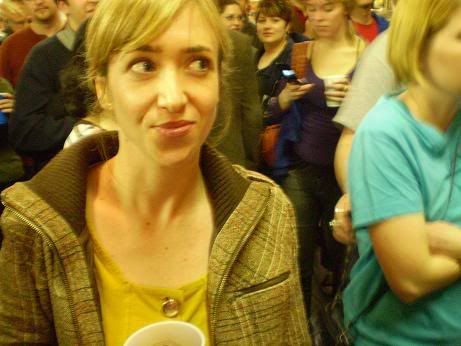 Amity, handler, groupie, enabler, number one fan, and booth wench.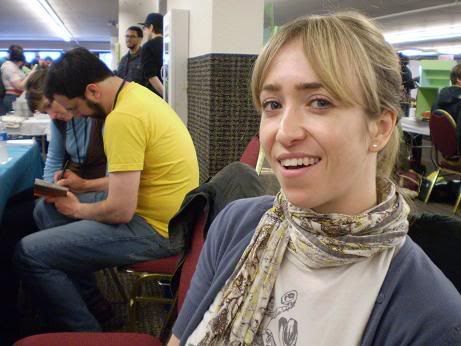 Monday morning, Amity and Brent waylay me on the way to the airport for some coffee. It's early for everyone, but I'm sad to go.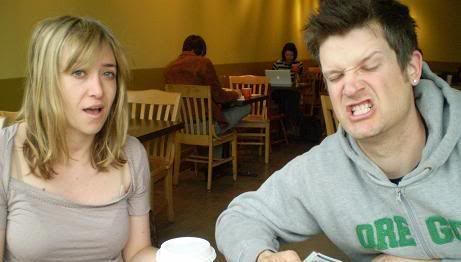 And lastly, a wee airport sketch, when I was thinking about how good it felt going to the airport on friday, listening to the Byrds "Turn, turn, turn". Right after I finished this sketch I realized that I had left my small blue suitcase unattended somewhere in the airport, and then found out it had been picked up by security. Then I had to go ransom it out of the bowels of the airport.